McKay Coppins joined Wheatley Institute and the Office of Civic Engagement for a conversation on BYU campus.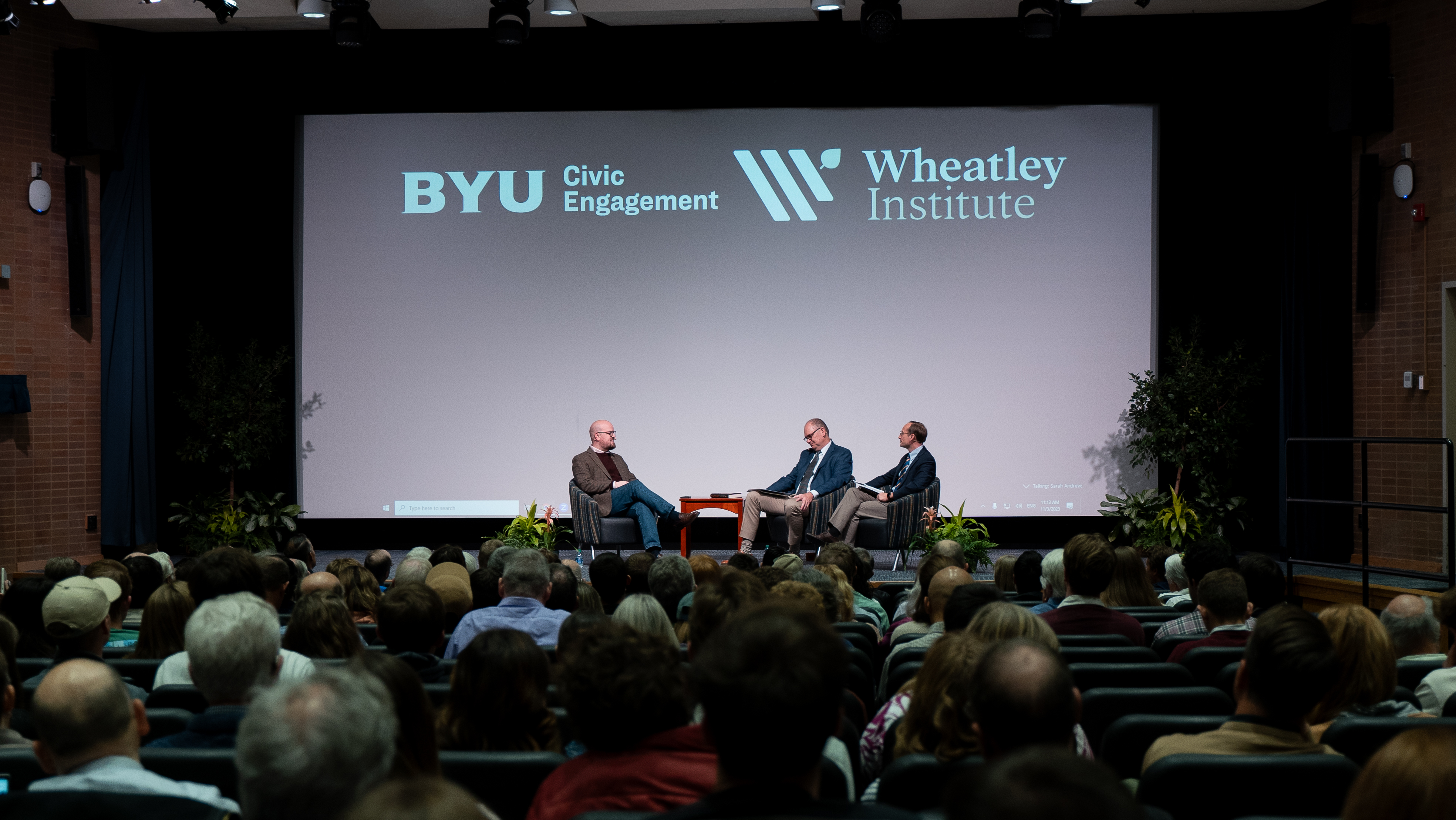 "Romney: A Reckoning"
Wheatley Institute and the Office of Civic Engagement were pleased to co-host McKay Coppins for a question-and-answer session on his new book, "Romney: A Reckoning," on November 3, 2023. His biography of Mitt Romney's life focuses on several critical political events of the past three years and dives into Romney's candid thoughts on the current "democratic crisis" occurring within United States politics.
After the discussion, Coppins answered questions from the audience and then signed books. Interested in "Romney: A Reckoning"? Find out more about the book.
About McKay Coppins
McKay Coppins is a staff writer at The Atlantic, where he covers politics, religion, and national affairs. He was previously a senior writer for the BuzzFeed News politics team and is a former visiting fellow at the University of Chicago's Institute of Politics. He is the author of two books, a biography, Romney: A Reckoning (October 2023), and another about the future of the Republican Party, written just prior to the 2016 election, entitled, The Wilderness: Deep Inside the Republican Party's Combative, Contentious, Chaotic Quest to Take Back the White House (2015). In 2019, he received the Aldo Beckman Award from the White House Correspondents' Association for his coverage of the Trump presidency, and in 2021, the Wilbur Award for religion journalism. In 2012, he was one of the Forbes magazine's "30 under 30" media pundits and as one of Politico's "ten breakout reporters" of the year. Coppins has a bachelor's degree in communications from Brigham Young University. He is married to Annie Coppins and they have four children.